Tomorrow I won't be able to get on the computer to post until night time or late afternoon, so I'm going to post some pictures of my dog Sarah Lee being cute, too substitute for tomorrow. :D

We adopted Sarah from petfinder.com, and she is the best dog. At first, we thought she was 1/2 Labrador Retriever, 1/2 Australian Cattle Dog. But we've come to realize that she has pit bull in her, and I could NOT be happier! I love pit bulls, they are one of my favorite breeds. So, Sarah Lee is 1/3 Australian Cattle Dog, 1/3 Labrador Retriever, and 1/3 Pit bull!!!

Here are four pictures of her acting cute and feisty.

Sarah with her best friend Bruno the German Shepherd: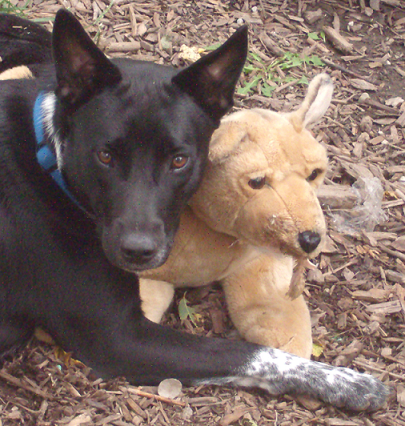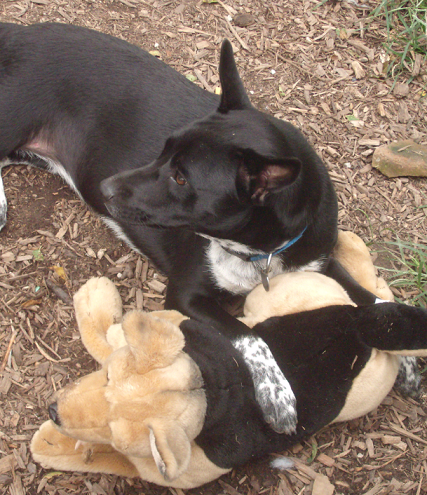 Sarah with her favorite toy, her Soccer Ball!!!




And Sarah dressed as a bunny with her stuffed lamb: